Learn About
Quality Metal Roofing Crew of Plantation
Getting to know the company and services you are about to hire is the most important part of the process before the actions begin. In Broward County, many companies are promising certain results and services but end up delivering something that is completely different from what you expected.
As a result, residents started to be 'pickier' about who they are hiring and why. Well, we wouldn't call them picky but rather just careful in order to not waste time, effort, and money. We respect this since we have all been there and spent money and time in people and companies that were not worth it and forced us to resort to someone else. Therefore, this is a lesson: whenever you are going to hire someone or something, make sure you at least get the basic information.
At Quality Metal Roofing Crew of Plantation, we support the decision of our clients and potential ones of knowing as much as they can of us before hiring our metal roofing services. Especially since metal roofs and the entire task of dealing with a roofing system needs to be done by someone with experience that will not disappoint. Unlike other property-related services, roofing is quite dangerous and when there is something out of place, the structure is not the only one in danger but also those inside it.
That being said, what do you want to know about us? Let's start with the basics. We are a metal roofing company with over 30 years in the industry and business. We have worked with hundreds of properties—commercial and residential ones—and performed a large variety of services. The most common ones are always installation of a metal roof or performing some maintenances and repairs in the existing ones.
Since metal roofs have grown in popularity in the last two decades, people in Broward County are in love with the idea of having one. And to be honest, a metal roof is one of the best investments you can make. Now, what is our role in all this? Besides being the ones that can promise you the perfect installation that will save you from many problems in the future, we will repair any holes, leaks, or problems you have with it.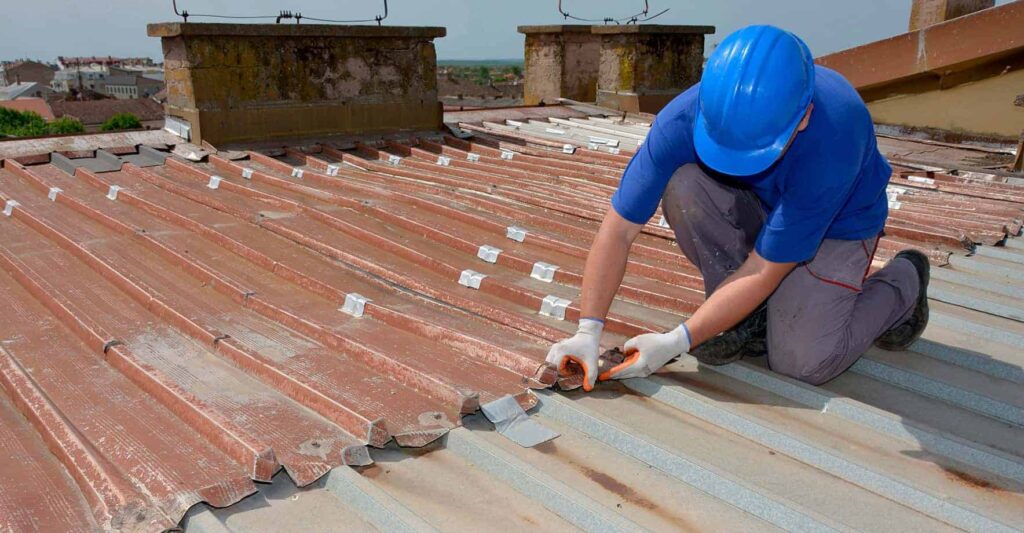 Also, maintenance is not performed quite often, but it is necessary as any other roofing system. For this and other services like retrofitting, replacement, dealing with specific metal roofs, and more, contact us. We have made sure to train our contractors and roofers properly and keep them updated with new trends and methods. The equipment and tools are also important to deliver the best services, which is why we always invest time and money in having the best ones in the market.
It is not easy to be a company in this industry, but we do our best to guarantee the results and services you and everyone else deserve. To do so, we have made sure to invest in ourselves, open more offices and facilities to offer every solution around Broward County, and we have worked hard to build a positive reputation. Therefore, there is nothing that you will not love about us at Quality Metal Roofing Crew of Plantation. Instead, we are sure you will notice our experts are everything you need for your metal roof projects and problems.
Time to Replace Your Roof? We Can Help
---
Considering roofing replacement? When it comes to roofing projects, many homeowners rely on professionals to get the job done. At Quality Metal Roofing Crew of Plantation, our specialists stick to all the industry standards when installing metal roofing on both residential and commercial properties. Therefore, you can be sure of getting a sturdy roof on top of your house. As a result, you can get the best services from our company in the following fields;
What Locations do we Serve?
---
Quality Metal Roofing Crew of Plantation is a name you can trust and rely on. Our metal roofing services were limited in Plantation, FL when we started. But with time our company has expanded and is now serving over ten locations within Florida.
It shows how reliable we are. Here are some places within Florida, where you can access our world-class metal roofing services: –